We have seen so far different approaches to secure access to your private space. But now, by going on the Internet, you open a door in this protected environment. So what can we do to preserve your privacy, despite everything …
I see two options. One by adapting the parameters of your browser accordingly, the other by enriching it with specific modules.
Here is what I set up with the web browser I use, I mean : Firefox from Mozilla.
Why I chose Firefox as a Web browser
There are several web browsers. The most commonly used desktops browsers are: Chrome (Google), Safari (Apple), Internet Explorer and Edge (Microsoft) and Firefox (Mozilla). UC Browser, Android and Samsung Internet are only used on mobiles.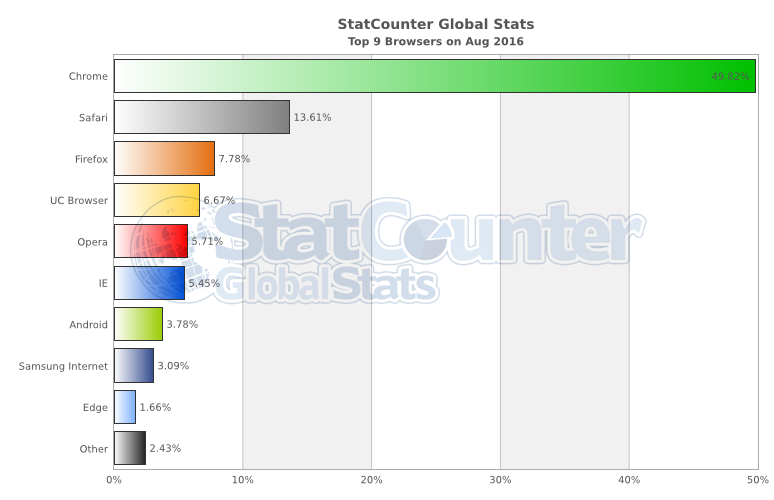 Which of these browsers is the safest?
I want to say to you: None. Due to their large spread in the world, web browsers are a privileged target of the hackers wanting to harm.
Internet Explorer is too slow
Personally, I have used Internet Explorer for a long time, but I was not satisfied, too slow, too heavy and on top of that you had to buy it.
Google Chrome, a potential danger
As for Google Chrome, I find that there is a process incompatibility.
Google has a reputation for being above all, a search engine that searches, sorts and lists everything it finds to improve the results of its searches.
So I do not trust him enough to install it on my computer and at the same time give him access to all my files.
Firefox free and free
Then I switched to Firefox from Mozilla. This is a free and open source version that meets my expectations now for more than 10 years. And here are the precautions I have taken.
How to protect yourself and your privacy?
As a general rule, ensure the following parameters
Block all intrusions, such as Pop-up windows, notifications, etc.

Do not let you trace by any means


Never keep a history of your searches

Ask to be warned if sites are trying to install add-ons on your device

Ask to block dangerous or misleading contents

Ask to block dangerous downloads

Ask to be notified if unwanted or unusual software are present

REFUSE to register your user or passwords
DO NOT use a master password
REFUSE to send data to the manufacturer of the software for improvement, health check, crash or other, even if the data is anonymized.
Install add-ons to Firefox
Avast online Security : Protects and secures.

Ensures the reputation of the sites visited.

Disconnect : 

Protects you from being traced and saves bandwidth

Self-Destructing Cookies : Destroys cookies as soon as you close the site.

(Even ghost cookies)

uBlock Origin : Is an Adblocker
AnonymoX:

Allows to bypass censorship and hide your actual IP address
Firefox also offers the ability to open a private browser window. To be tested.
(Photos : CC0 @ pixabay.com)