Even in the digital age, paper mail may sometimes still be necessary. As a REMOTE WORKER, receiving and processing your post mail while constantly on the move is not always easy.
I discovered the E-POST Office service of the Swiss Post in January 2012. At that time it was still in its infancy and was called SWISSPOSTBOX
Thanks to this service, today I can…
Have a Swiss mailbox that follows all my travels.
RECEIVE MY POST MAIL worldwide.
Avoid the expensive costs of shipping from Switzerland to other countries.
Process my correspondence, WITHOUT EXPECTING a delay, which is often long, in reshipment and delivery.
Indeed, the last "Recommended" letter, which I had to get from Switzerland while I was in Malaysia, took MORE than 20 DAYS to reach me BY USUAL AIRMAIL WAY, it was in 2018.
The mechanism is simple to operate
Paper mail is received at a predefined Swiss address.
The envelope is SCANNED on both sides, then the scan is sent to me by e-mail.
I can then request the opening of the envelope and the scanning of its content, its reshipment to a recipient of my choice, a return to the sender or its destruction.
Once I receive a scanned content, I CAN PROCESS it, ARCHIVE the PDF document, and that's it.
After that, if I still need the paper copy, I have it sent to the address of my choice, which allows me to pick it up when it suits me, knowing that the essential has already been processed.
Step 2 – Receipt of the scanned envelope

Step 4 – Receipt of scanned mail
So to handle my mail
I just need a computer or tablet, a smartphone and INTERNET ACCESS. I never have to pick up my mail at the post office or wait for it to be brought to me again.
Personally, I love to….
Be notified BY MAIL as soon as a letter is received in Switzerland.
Keep control over all my mail, whether it is private or not.
CHOOSE WHEN, where and how to process my mail.
DISPOSE unwanted ads and their paper weight.
Easily archive documents already scanned AS THEY COME ALONG.
Today, even if I relocated somewhere or started a new business, I will continue with this service. It's too CONVENIENT. And what a TIME SAVING!
It is no longer necessary to…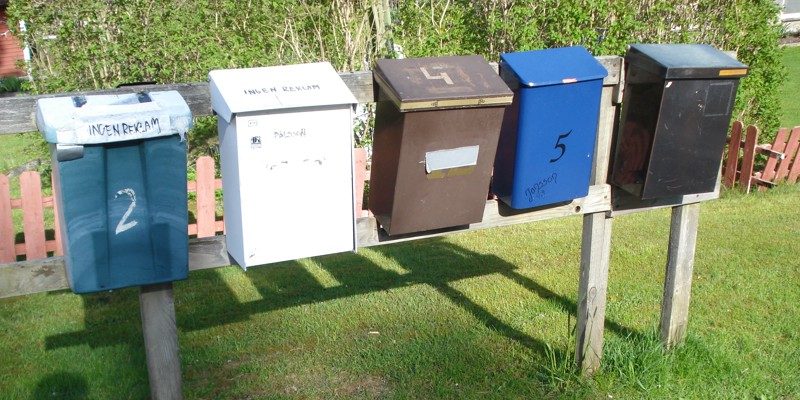 Collect the mail from the mailbox or P.O. box.
Sort the ads received.
Destroy the envelopes and their contents (shredder or garbage can).
Recycle waste paper.
Scan the documents that need to be archived.
Since I have a digital mailbox, I HAVE FREED TIME FOR OTHER PRIORITIES!
For more details…
You will find the most up-to-date information on the Swiss Post website, which has been offering this service for a fee since 2009.
First published on 11 September 2013 – Updated on 10 January 2019