The Antivirus patrols, decontaminates, reports and prevents suspicious behavior in your computer system. For almost 10 years I have been using Avast Free Antivirus and here is why …
What I like about Avast is that it …
Does his job and does it well.

Regularly updates its viral database.

Performs on-demand, third-party software upgrade.

Offers complementary services for the most demanding.

Is free.

Trains us to remain vigilant.
What tires me with Avast is that …
It sows anxiety or creates the need, to sell its products.
By clicking on one of the banners below, you will find yourself on a product sales page enjoying a great offer for a complementary product.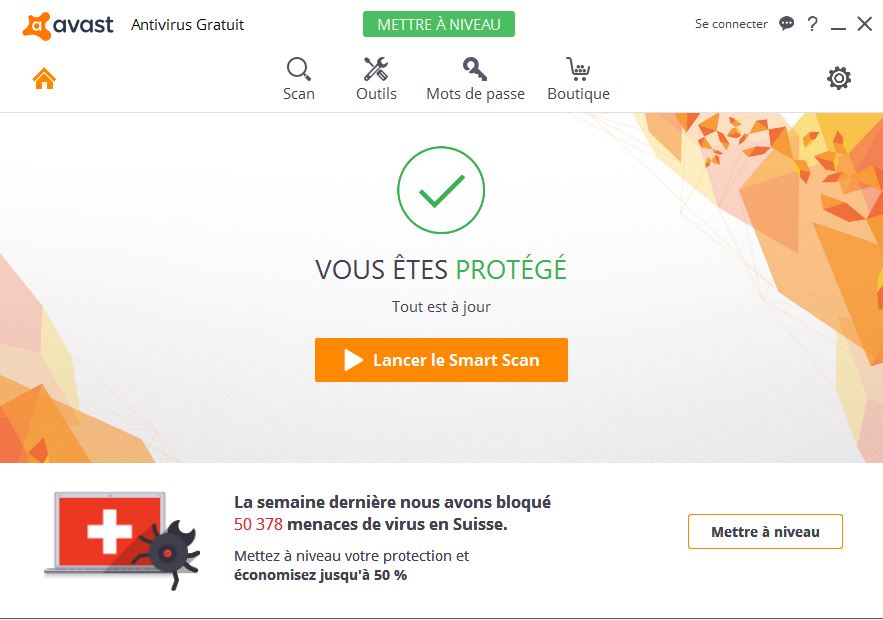 Or this one

He tries to manipulate us in order to achieve his ends.
This screen appears when you ask Avast to update one of your third-party software (in this example it is Firefox, but it's the same process for Adobe Flashplayer etc.)
You click on the button to update your program and this pop-up opens, with a large download button … By reflex, if you have something on your minde or if you are in a hurry, you click on it and this is how you just installed Google Chrome on your PC without really wanting it.
It tries to make pay for a premium license.
When your free license expires, you are invited to renew it. So far everything is normal, so you click the renew button. At this moment you are redirected to the premium sales page and you are offered a discount on the annual premium … You will have to look at the page very carefully to see a "no, thank you" written in a corner or at the bottom of the page. And it is only by clicking on this link that you will be offered the free version of Avast.
These are three processes frequently used in Marketing.
Good it's all very well. But if it bothers so much, why not make a change of antivirus?
Well it is precisely because it is tiring, irritating, annoying, that it is a training!

SuD
Hackers, too, know that it irritates you. They know that it distracts you and so take advantage of this moment of inattention to make you do an action, which normally you would not have done.
So each of the above points is a workout and an invitation to be vigilant.
Software updates, renewal, pop-ups are key locations, frequently used as a gateway by hackers. So do not lower the guard!
Soon, I will talk to you about: Password
(Photos : CC0 @ pexels.com)